Best Trucks
Posted Monday, Aug 28, 2023
Trucks are the backbone of industries, conquering rugged terrains, hauling heavy loads, and providing a reliable means of transportation for both work and play. From powerful full-size pickups to agile midsize trucks, you will find a number of options that cater to your various needs and preferences.
Continue reading to discover all the best trucks, showcasing their capabilities, design, and performance that have earned them a place at the top of the automotive hierarchy. Find your dream truck here!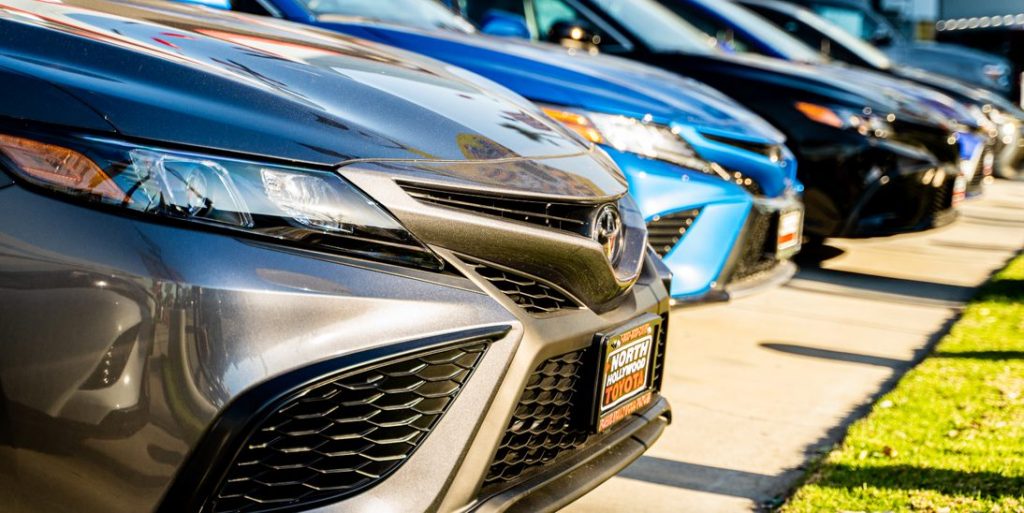 1.      Ford F-150: The All-American Workhorse
The Ford F-150 is an enduring symbol of American truck heritage. As the best-selling truck in the United States for decades, the F-150 consistently sets the benchmark for power and versatility.
With its robust construction, impressive towing capacity, and a range of potent engines, the F-150 remains the go-to choice for work and everyday driving.
2.      Chevrolet Silverado 1500: Rugged Reliability
The Chevrolet Silverado 1500 is a formidable contender in the full-size truck segment. Known for its durable build and dependable performance, the Silverado 1500 offers a variety of powertrains, including V6 and V8 options, catering to diverse driving needs.
Whether for heavy-duty tasks or daily commutes, the Silverado 1500 has proven its reliability time and again.
3.      Ram 1500: Luxurious and Powerful
The Ram 1500 combines luxury and performance in an impressive package. With a well-appointed interior and a smooth ride, the Ram 1500 feels more like a premium SUV than a rugged truck.
However, don't be fooled by its refinement, as it remains a capable workhorse with a range of powerful engines to suit different requirements.
4.      GMC Sierra 1500: Bold Design and Capability
The GMC Sierra 1500 stands out with its bold design and distinctive grille. As powerful as the Chevrolet Silverado, the Sierra 1500 offers similar performance and reliability.
GMC's focus on craftsmanship and attention to detail adds a touch of class to this rugged truck.
5.      Toyota Tacoma: Agile Off-Roader
The Toyota Tacoma is a medium-sized truck that excels both on and off the road. With its strong off-road capability, the Tacoma is a favorite among adventure enthusiasts.
It comes with a variety of trim levels and specialized editions, making it easy for buyers to find the perfect combination of features that match their needs and preferences.
6.      Nissan Frontier: Value-Packed Performer
The Nissan Frontier is a value-packed midsize truck that offers excellent reliability and rugged performance. With a no-nonsense approach, the Frontier is a straightforward and dependable workhorse that won't disappoint.
7.      Chevrolet Colorado: Versatility and Efficiency
The Chevrolet Colorado is a versatile midsize truck that strikes a balance between power and efficiency. With its available diesel engine option and comfortable cabin, the Colorado is a capable daily driver and an excellent companion for weekend adventures.
8.      Ford Ranger: Compact and Capable
The Ford Ranger is back, and it has made a significant impact in the midsize truck market. Compact yet capable, the Ranger offers impressive towing capacity and payload capabilities, making it a practical choice for both urban and outdoor use.
9.      GMC Canyon: Premium Feel and Performance
The GMC Canyon shares its platform with the Chevrolet Colorado but distinguishes itself with its upscale design and premium feel. With an array of options and features, the Canyon provides a level of refinement rarely seen in the midsize truck segment.
Toyota Tundra: Raw Power and Endurance
The Toyota Tundra is a massive truck that packs raw power and endurance. With its muscular V8 engine options and robust construction, the Tundra is built to handle the toughest tasks with ease.
10. Honda Ridgeline: Versatile Bed Design and Comfortable Cruising
The Honda Ridgeline is a unique midsize truck that blurs the lines between traditional trucks and SUVs. With its unibody construction and comfortable ride, the Ridgeline offers a more car-like experience while still delivering respectable towing and hauling capabilities.
11. Jeep Gladiator: Conquers Off-Rail Trails
The Jeep Gladiator merges the toughness of a Jeep Wrangler with the practicality of a pickup truck. With its off-road prowess, removable roof and doors, and a truck bed, the Gladiator is the perfect companion for outdoor adventurers.
12. Chevrolet Silverado HD: Strong Towing Capacity and Rugged Capabilities
For heavy-duty tasks, the Chevrolet Silverado HD is a powerful workhorse. With its robust chassis, available diesel engine, and advanced towing technology, the Silverado HD is ready to handle the toughest jobs with ease.
13. GMC Sierra HD: Conquers Rough Terrains and Has Durable Built
Sharing its platform with the Silverado HD, the GMC Sierra HD offers similar capabilities but distinguishes itself with its premium feel and refined design. The Sierra HD is a wonderful choice for those who are looking for a touch of luxury in their heavy-duty truck.
14. Nissan Titan: Bold Presence and Strong Payload Capacity
The Nissan Titan is another massive truck that emphasizes comfort and convenience. With its spacious interior and user-friendly features, the Titan is a great choice for those who want a daily driver with towing capabilities.
Specialized Off-Road Suspension and Enhanced Ground Clearance on the Toyota Tundra TRD Pro
For off-road enthusiasts, the Toyota Tundra TRD Pro offers an array of specialized features, including upgraded suspension, skid plates, and aggressive styling. It's a reliable and capable off-roader with a touch of adventure.
Conclusion: Find Your Ideal Truck at Preferred Auto Wholesale
In the USA, finding your dream truck is made easier with Preferred Auto Wholesale, a trusted dealership known for its exceptional values and quality vehicles. With strong relationships in the dealer community, Preferred Auto Wholesale offers a wide variety of lease returns and new car trades, ensuring customers have access to the best trucks in the market.
Preferred Auto Wholesale's commitment to passing along huge savings on high-quality vehicles allows truck enthusiasts to find their ideal ride without breaking the bank. Additionally, their full array of easy financing options and auto loans caters to diverse financial needs, making the truck-buying experience smoother and more accessible.
In conclusion, the best trucks on the market exemplify power, versatility, and performance. Whether for work or play, these trucks have earned their place as leaders in the automotive industry. With Preferred Auto Wholesale's commitment to exceptional values and quality vehicles, finding your dream truck becomes an enjoyable and hassle-free experience. Head to our website today to explore our impressive collection and drive home in the perfect truck that suits your needs and preferences. Happy truck shopping!