Best 3rd SUVs for Your Money
Posted Friday, Jul 28, 2023
An SUV is a great alternative to a sedan if you prefer more space and practicality while on long drives. With prices soaring, it is still possible to snag a good deal at one of the many auto dealerships in your area. The real challenge, however, is choosing the right type of SUV. Here, we are going to do a quick breakdown of the best 3rd SUVs that can be yours for a great price.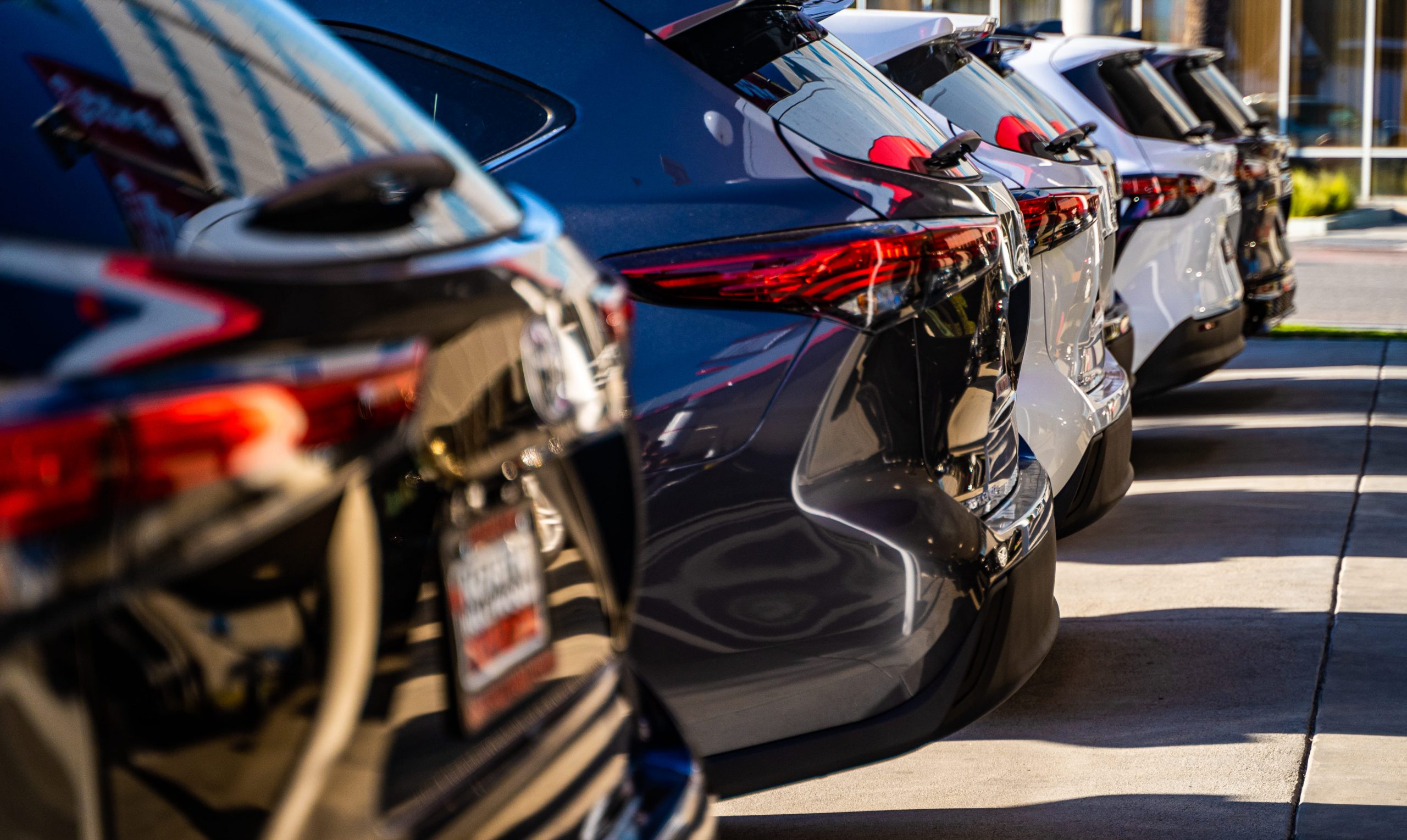 Kia Telluride
When thinking about a reliable three-row SUV, the Kia Telluride comes to mind because of its upscale interior and smooth performance. That, coupled with the adult-friendly seating (all three rows of it), means that you have plenty of space for the whole family.
Comfort is the main selling point of the Kia Telluride, and it's easy to see why. With its fast V6 engine, the Telluride is a fun SUV to drive. However, overall acceleration for a three-row SUV is typical. The vehicle goes from 0 to 60 mph in just 7.5 seconds, which is comparable to the Honda Pilot. The brakes are powerful and bring the Telluride to a halt in an emergency.
As far as handling the Telluride goes, the steering is light and weighs up naturally when going around curves. When turning, the Telluride is steady and does not display excessive body roll. Owners of the vehicle particularly appreciate how smoothly and silently the engine's fuel-saving stop-start function operates. On the other hand, transmission up-shifts can be jumpy under high acceleration, and the transmission might wander about on certain hills, but these are minor issues in the grand scheme of things.
The Telluride's interior is intriguing in terms of materials and almost achieves luxury brand standards at first glance. However, as you use it, you discover it's not on par with the likes of a BMW. That being said, the interior is comfortable, with all the bells and whistles you would look for in an SUV, which makes this all-wheel-drive that goes up to 19 mpg a good purchase.
Hyundai Palisade
The Hyundai Palisade 2020 is a versatile option with third-row seating for long road trips or everyday errands. The class of 2020 Hyundai Palisade oozes of class and personality, and when it comes to owning a family-friendly SUV, there's not a bad word to be said. The SUV has generous cargo space with excellent interior trims and luxury that's praiseworthy.
The Palisade is also equipped with all of the features that you would expect to see in a premium vehicle from Hyundai and doesn't disappoint in any area. In fact, the optional second-row captain's seats offer the same level of comfort as one would expect on the front seats of many other big-name SUV manufacturers.
You also get multiple collision mitigation systems and cruise control, along with a number of other standard features that are found in the Palisade lineup, along with a rear-seat intercom and a 10-speaker sound system, which is a nice touch.
The 3.8-liter V-6 engine powers the Palisade and produces up to 291 horsepower. The powerful engine, when paired with an eight-speed automatic transmission, is sufficient. Paddles placed on the steering wheel may be used to manually shift the Palisade's transmission.
The transmission automatically changes smoothly; however, while tackling climbs, the ratios are noticeably shuffled. All trim levels come standard with front-wheel drive, but the all-wheel drive is an option. All Palisades include a strong gearbox cooler and sway control as standard features.
Overall, this is a good choice for an SUV is you're looking to get that third-row seating for the kids during weekend trips to the lake.
Jeep Wagoneer
Jeep resurrected the Wagoneer from a long and quiet slumber, and we're glad it did. The result is a larger SUV with three roomy rows of seating with plenty of space to spare. The Jeep Wagoneer is up against the Ford Expedition and Chevrolet Suburban, so the manufacturers have not cut any corners in terms of quality and trims.
The larger Wagoneer has a superior presence on the road, towering above most other vehicles, but still seems like an everyday ride, rather than the traditional squared-off boxy jeeps. If you're in the market for one then you'll get to enjoy 22-inch wheels, a front passenger infotainment screen, and a head-up display along with other features.
Safety has always been paramount for the Jeep brand, and the Wagoneer is no different. A variety of driving-assist features are included as standard equipment, including full-speed emergency front braking and blind-spot monitoring with rear cross-traffic alert, cruise control, and parking assistance. You also get a nifty rearview camera that's a requirement for all new cars. Jeep also offers additional safety features that are included as add-ons.
You'll have three options when choosing this four-wheel drive, which is plenty. The Wagoneer sports a powerful 392-hp 5.7-liter V-8 engine under the hood, which is complimented by a 48-volt hybrid that gives you more than enough power on the road and does a solid job in the city as well.
Those who wish to harness the Wagoneer's off-road potential will need to get the four-wheel drive or just settle for the very capable eight-speed automatic gearbox is standard. Overall, the Jeep Wagoneer is a beast on the road and commands respect once you push on the throttle. There are also plenty of features, including the Uconnect infotainment system, that's surprisingly intuitive and should keep the whole family occupied during those long trips.
If you are in the market for the best 3rd SUVs, then Preferred Auto Wholesale is the go-to platform where you can choose from a large inventory of vehicles at amazing prices.