These are the Best 3rd Row SUVs that Offer Value for Money
Posted Monday, Jan 30, 2023
3rd row SUVs have come a long way in recent years, from giant gas monsters of the road to quiet, capable utilitarian vehicles. They've become more commonplace on the road because more motorists are using them as all-purpose family cars. Many automakers around the world have started offering SUVs with a third row to maximize their levels of comfort and practicality.
However, there are many family-friendly 3rd row SUVs to choose from, and since a car purchase represents a significant chunk of change for your family, we've decided to offer our review of the best 3rd-row SUVs in the market. Used cars for Sale in Moncks Corner, here are our top picks.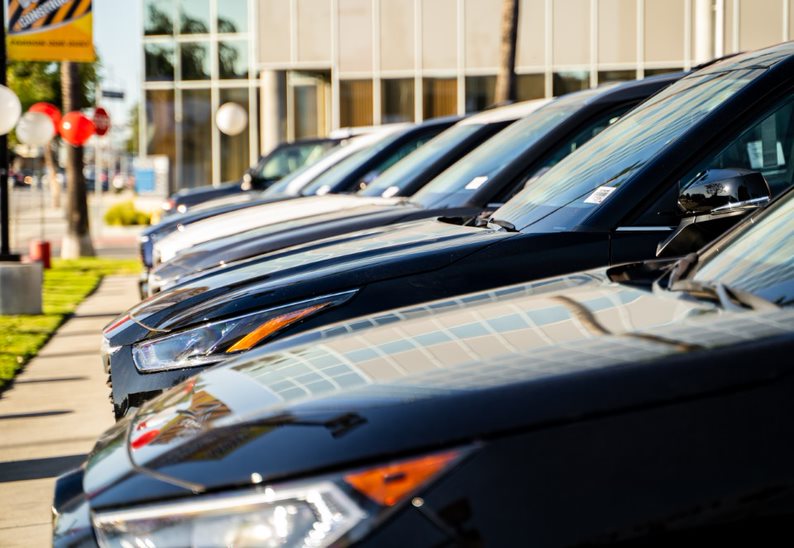 Best Value for Money 3rd Row SUVs
2023 Kia Sorento -
The Kia Sorento is a rare SUV that happens to be smaller than most cars in its class but manages to squeeze a third row into existence. As a result, the Sorento is one of the most versatile SUVs on the market. Besides offering excellent value for money, the Sorento is incredibly fuel efficient and boasts sharp aesthetics that make it a must-buy.
All base trims feature a 191 hp inline four-cylinder engine with 8-speed automatic transmission. However, you can upgrade to the 281, which has a turbocharged four-cylinder engine. Sorento also comes with a 227 hp hybrid powertrain and a 261 hp plug-in hybrid that offers 32 miles of driving range. All in all, the Sorento boasts incredible passenger space for its size, thanks to niceties such as third-row seats and heated seating.
Mitsubishi Outlander -
With a base price of just under $30,000, the Mitsubishi Outlander has a steep price tag compared to other SUVs in its class. However, the SUV features a number of niceties, including 3rd-row seating and variable automatic transmission (CVT). The standard engine is a 2.5-liter inline four-cylinder engine that can go up to 181 hp and 181 pounds of torque. Front-wheel drive is the standard configuration, but buyers can opt for AWD for increased traction.
For EV enthusiasts, the Outlander PHEV comes with a 20-kWh battery pack that offers a decent 38 miles of electric-only driving range on a single charge. This makes the SUV slightly better than other PHEVs in this range, including the Ford Escape and Hyundai Tucson. A peek inside the SUV will reveal a slew of equipment, including a 12.3-inch digital gauge cluster and a head-up display.
Passengers can enjoy premium cabin materials, which is an upgrade over its predecessor, which was a huge letdown because of the clumsy plastic materials.
Kia Telluride -
The Kia Telluride offers a smooth ride and space for the whole family, both of which explain why the SUV has been a hit for Kia. The brand's most popular SUV comes with a powerful V6 that is capable of 291 horsepower and 262 pound-feet of torque. In the standard format, the engine is paired with an 8-speed automatic transmission that powers the front wheels. Motorists can also choose the AWD option for a higher price.
The Telluride runs the gamut from its value-oriented base trim to its lightning-fast X-Line that can do 0-60 mph in just 6.8 seconds. You can tell that Kia went the extra mile to create an upscale and comfortable interior. The build quality of the cabin material is excellent and feels premium. If you really want to go for the luxury approach, you should check out the SX trim, which comes with all the fancy niceties, such as heated and ventilated rear seats, a heads-up display, and Nappa upholstery.
Moreover, the Telluride is more spacious than the Sorento mentioned earlier. This means that its cabin is even more spacious, especially for those sitting in the third row.
Honda Pilot -
With a smooth ride, high-class interiors, and space for the whole family (and then some), it's easy to see why the Pilot has been such a hit for Honda. Although the Pilot definitely feels like a downgrade compared to the Honda Odyssey (which comes with a V6 powertrain), it does offer a ton of versatility and roominess.
What's even more impressive is that the Pilot is capable of towing up to 5000 pounds. It has a comfortable and spacious cabin with a host of standard features, such as driver assists and full headlights. Regardless of what anyone has to say about the Pilot's quirky outward appearance, its interior manages to be both practical and spacious. There are a total of 16 cup holders throughout the cabin, ensuring everyone has a place to store their beverages.
The dashboard layout provides easy access to climate controls and a clearly marked gauge cluster. All in all, the Honda Pilot is a good option for first-time SUV buyers who are seeking a third row in their cars.
Mazda CX-9 -
The CX-9 is a regular on most top-10 lists of the best SUVs because it comes with a well-rounded package, stylish aesthetics, and a bargain price. Mazda's SUV offers a slew of standard features throughout the range, and its top trim delivers an experience that is comparable to luxury SUVs that cost twice as much.
A smooth-running turbocharged four-cylinder engine, spacious cabin, and superb handling give the CX-9 a refined feel on the road, too. You can tell, however, that Mazda went for a sportier look instead of utilitarianism to give the impression of luxury. The interior could have been more spacious, but Mazda decided to give buyers a more premium experience with upscale materials.
The suspension feels firm and supple enough to ride over rougher areas of the road. The steering is slightly disappointing but does more than other crossovers. So, who is the CX-9 for? It's ideal if you want the best of both worlds: practicality and luxury. There's very little that the CX-9 doesn't do. The only disappointment is the lack of a V6 engine, but the four-cylinder engine holds its own against other SUVs.
Wrapping Up - Our Verdict
We have to go with the Kia Telluride based on sheer popularity alone. It has won countless accolades and recognition from motorists around the world. A towing capacity of 5,000 pounds, a gutsy V6 engine, and spacious cabins with third-row seating make the Telluride a must-have for SUV enthusiasts.
Let us know if you agree with our list!
Note: Our Used Car dealership offers a variety of pre-owned vehicles and financing options in Moncks Corner and surrounding areas in South Carolina to their customers. It is recommended to do research and compare prices, services, and the condition of vehicles before making a purchase.