Best Family Trucks
Posted Thursday, Oct 05, 2023
When it comes to buying the perfect vehicle for an active family lifestyle, you can't beat a reliable truck. It can quickly become a trusty companion, helping you get kids to school and afterschool activities, tackling DIY projects, or hauling everything you need for a weekend camping trip. But with so many choices available, how do you pick the one that suits your family's needs?
In this article, we break down the key factors to consider when truck shopping and share our top picks of the best family trucks.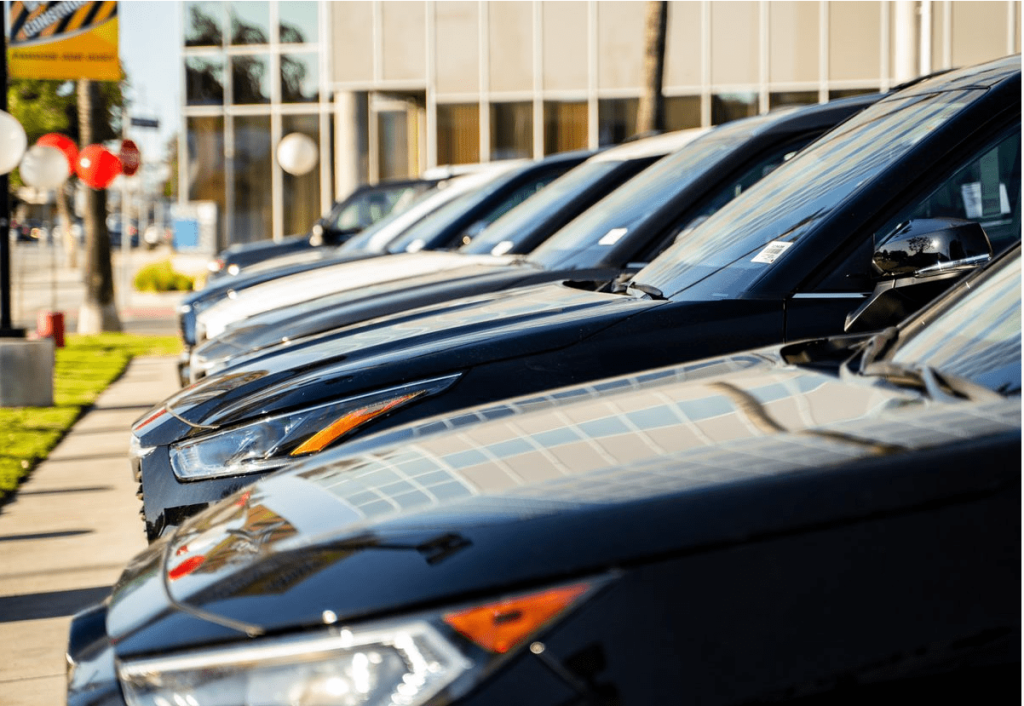 Key Features of a Family Truck
Before we share some of the best family trucks, let's review some key features a family-friendly vehicle needs to have, from safety and reliability to comfort and costs.
Safety and Reliability
A good family truck doesn't compromise on the safety features. It should have a good crash test rating and advanced driver assistance systems (ADAS) with features like:
Adaptive cruise control
lane-keeping assist
automatic emergency braking
blind-spot monitoring
If you drive young children, a family truck should have Lower Anchors and Tethers for Children (LATCH) systems and rear door child locks for added security. Moreover, the best family trucks have a good reliability track record, which minimizes the chances of unexpected breakdowns on the road.
Space and Versatility
A family-friendly truck should have plenty of space for passengers and cargo. A four-door cab may be a better option for a larger family as it makes it easier to access the rear seats.
Also, look for trucks with adjustable rear seats or rear seat configurations that allow you to optimize space for passengers or cargo as needed. Some trucks offer under-seat storage or creative interior storage solutions for smaller items.
As for the bed length, trucks come in various sizes, so consider your family's needs. For example, a longer bed may be essential if you plan to carry larger items, like sports equipment or camping gear.
Ownership Costs
There is no doubt that trucks can cost a pretty penny, but they should not be a financial burden. Choosing the right one can keep ownership costs down and make it a smart investment.
Trucks now come with various engine options, including more fuel-efficient models and hybrid versions. Opt for a family truck with good fuel efficiency that balances power with fuel economy to reduce trips to the gas station and save money in the long run.
Also, research insurance rates, depreciation values, and financing options. Some trucks hold value better than others, which can be advantageous when selling or trading in your vehicle.
Top Picks for Best Family Trucks
1.Ford F-150
The Ford F-150 is America's best-selling pickup truck for good reason. It is a robust powerhouse known for its superior towing capabilities – perfect for families needing trailers, boats, or campers.
Moreover, this full-size pickup offers spacious interiors with ample room for passengers and cargo, with several cab configuration options, including two full-size doors, two regular and two smaller rear hinge doors, and four full-size doors. The Ford F-150 is a practical choice for larger families looking for a dependable and capable vehicle for everyday use and leisure.
2.GMC Sierra
The GMC Sierra is a full-size pickup truck that combines power, versatility, and style. Available in various trims, it offers exceptional towing and hauling capabilities, making it a smart choice for families with demanding work needs. Its spacious cabin seats up to six passengers comfortably and boasts high-quality materials. Standout features often include an intuitive infotainment system, advanced safety technologies, and available upscale amenities.
3.Chevrolet Silverado
Another US favorite, the Chevrolet Silverado, is a full-size pickup truck renowned for its robust performance and versatility. With various engine options, it can tow and haul heavy loads, which is particularly useful for families who frequently tow trailers, boats, or camper homes.
Its spacious cabin, available with multiple configurations, provides ample room for passengers and cargo, ensuring comfort during family road trips. Notable features include safety tech like forward collision warning, stability control, rearview cameras, and more.
4.Nissan Frontier
The Nissan Frontier is a budget-friendly midsize pickup truck that appeals to families seeking practicality and affordability. It typically offers a V6 engine option, providing respectable performance for daily use. Its comfortable cabin accommodates up to five passengers, making it suitable for smaller families.
While it may not have all the bells and whistles of larger trucks, the Frontier offers competitive pricing, straightforward technology, and a reliable reputation, making it a dependable and budget-conscious family truck.
5.Chevrolet Colorado
The Chevrolet Colorado is a midsize pickup truck available in various engine options, including a fuel-efficient four-cylinder and powerful V6 choices. Its smaller size makes it maneuverable in urban settings while still providing a spacious interior with seating for up to five passengers.
Standout features often include an impressive towing ability, a user-friendly infotainment system, and advanced safety technologies, making the Chevrolet Colorado a well-rounded choice for families seeking a capable and adaptable midsize truck.
6.The Toyota Tundra
A full-size pickup truck, the Toyota Tundra offers robust performance and ample space. Equipped with V8 engine options, it provides substantial towing capacity for family trips and outdoor adventures. The spacious cabin accommodates up to six passengers comfortably, ensuring everyone has room to stretch out.
While it may not have the latest tech as some competitors, the Tundra's safety features, including adaptive cruise control, lane departure warning, and automatic emergency braking, make it a dependable choice for families seeking a secure, safe truck for daily and demanding tasks.
Best Family Trucks in Town!
Finding the best truck for your family may seem overwhelming, with so much to consider, from safety and comfort to the cost of ownership. Make the process easier with Preferred Auto Wholesale, a trusted dealership with the experience and expertise to guide you.
With a wide variety of quality trucks, Preferred Auto Wholesale has a vehicle for every family, even offering an array of easy financing options and auto loans.
So if you're ready to get your hands on a family truck in South Carolina, visit us today and explore our impressive selection.